Specialized video-player for analyses of recorded complex data obtained from floating cars
Description
The software loads data obtained from recording devices (sometimes known as car black boxes) placed in a so called floating car. The data consists of two video recordings from onboard cameras placed at the front and rear of the vehicle and GPS coordinates. Both video data are played simultaneously synchronized by the time stamp and are processed by a car detection algorithm with cars visually marked directly in the playback. The GPS coordinates are used to display the actual location of the floating car on a map.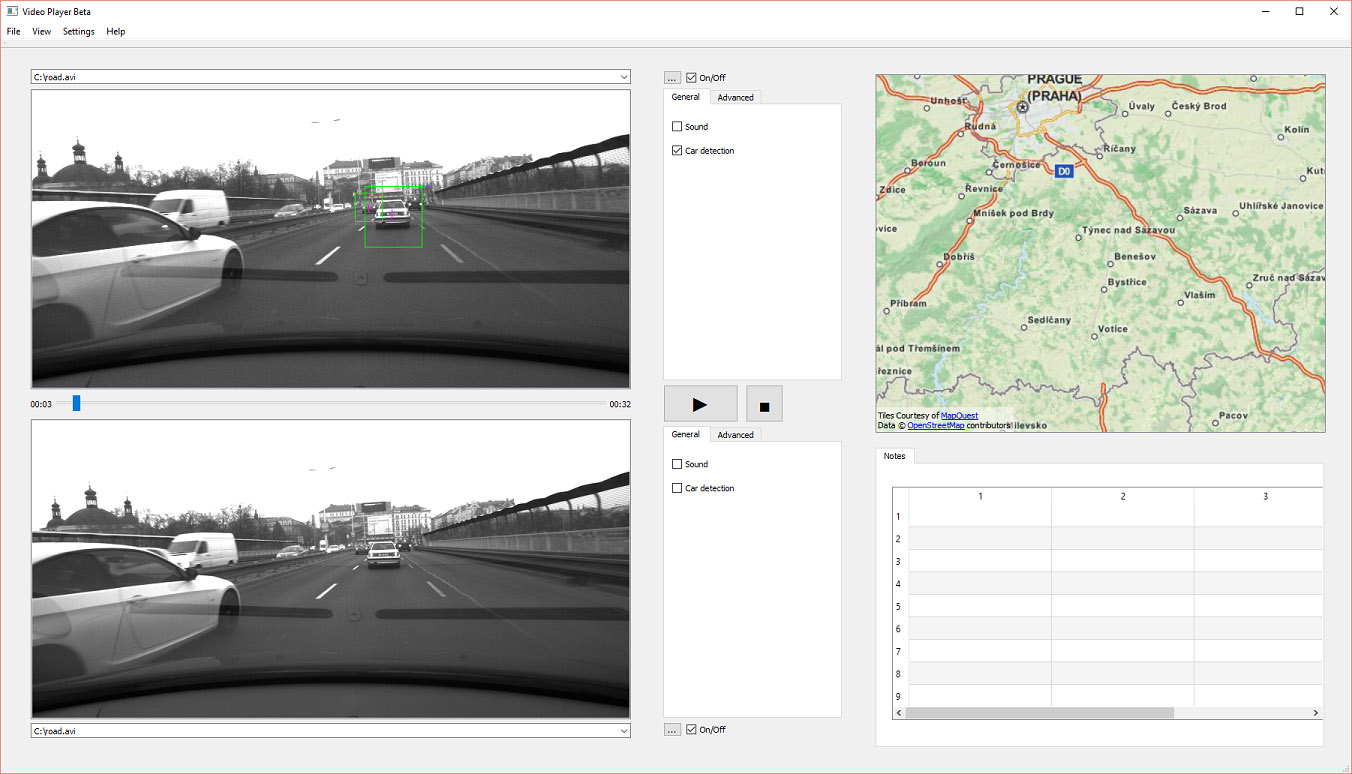 Features
Processing of data from a floating car black box, which includes:
front and rear cameras
GPS data
Registration plate recognition
Speed
Road signs recognition
Synchronous playback of the two video recordings (front and rear view)
Video recordings processed by a car detection algorithm with the result displayed directly in the playback
GPS data used to track the car's location and display it on a map
Requirements
PC with MS Windows 8.1/10
License
Standard license: 20.000,- CZK
Software can be customized upon users requirements. Price will be negotiated upon volume of required changes.
Software was developed at Czech Technical University in Prague, Faculty of Transportation Sciences, Department of Vehicles, &nbsp
k616.fd.cvut.cz